The Chester Daigle Jazz Music Scholarship
---
The Chester Daigle Jazz Music Scholarship



The Chester Daigle Jazz Music Scholarship was established in 2011 in honor of professional jazz musician, composer, and producer Chester J. Daigle II, who gives his heart, his music, and his life to serving his community. The one time scholarship provides financial assistance to promising young jazz musicians pursuing their music degree.



CHESTER DAIGLE JAZZ MUSIC SCHOLARSHIP


• Applicants must be District V High School Seniors who are pursuing a Music Degree at a US
accredited college or university.
• Must have at least a 2.5 GPA
• Amount of Award: $1000
• Application Deadline: March 31st
• Number of Awards: One recipient each Spring
• Applicants may audition on any brass, woodwind, string or percussion instrument or vocals.
• Contact Information:
The Chester Daigle Jazz Music Scholarship
c/o Patricia Daigle and Jazz In The Arts Foundation
1303 Mayo Street
Lake Charles, LA 70601


www.jazzinthearts.com






TO APPLY

: Mail application materials to the above address postmarked no later than

April 1, 2016





Include the following with your application

:

- Completed application form
- One page resume listing extracurricular activities, honors, employment, community service and
special skills
- A recent photograph suitable for publication (i.e. Senior portrait, or other professional quality
photograph)
- A sealed official high school transcript forwarded by school administration under separate cover
- Video audition submitted electronically via link or Youtube (*see audition guidelines below)

All applicants will be notified of award status by May 1. The formal announcement of the scholarship award will be made at the recipient's school awards ceremony. The recipient will perform as a guest artist on the Jazz In The Arts Summer Youth Jazz Workshop Concert.




AUDITION GUIDELINES



• Audition is to be submitted electronically on video; either by attachment to e-mail or via a
​link to YouTube. The file name must include the applicant's name.
• Video must be at least 2 minutes and not longer than 5 minutes.
• The applicant will perform one jazz standard with accompaniment (live, recorded, play-along
recording, or Smart Music) featuring the melody and an improvised solo.
• The applicant may choose from the following Jazz Standards:

Now's The Time, Killer Joe, Blue Bossa, C-Jam Blues, Footprints, Song For My Father, Autumn Leaves. Choice of key and tempo is at the performer's discretion. These selections can be found in the book

Essential Elements Jazz Standards

, published by Hal Leonard.


Now playing: "The Promise" by Urban Knights
CONGRATULATIONS!!!
To The 2017 Scholarship Winner
MARCUS CARNES​

* * * * * * * * * * * * * * * * * * * * * * * * *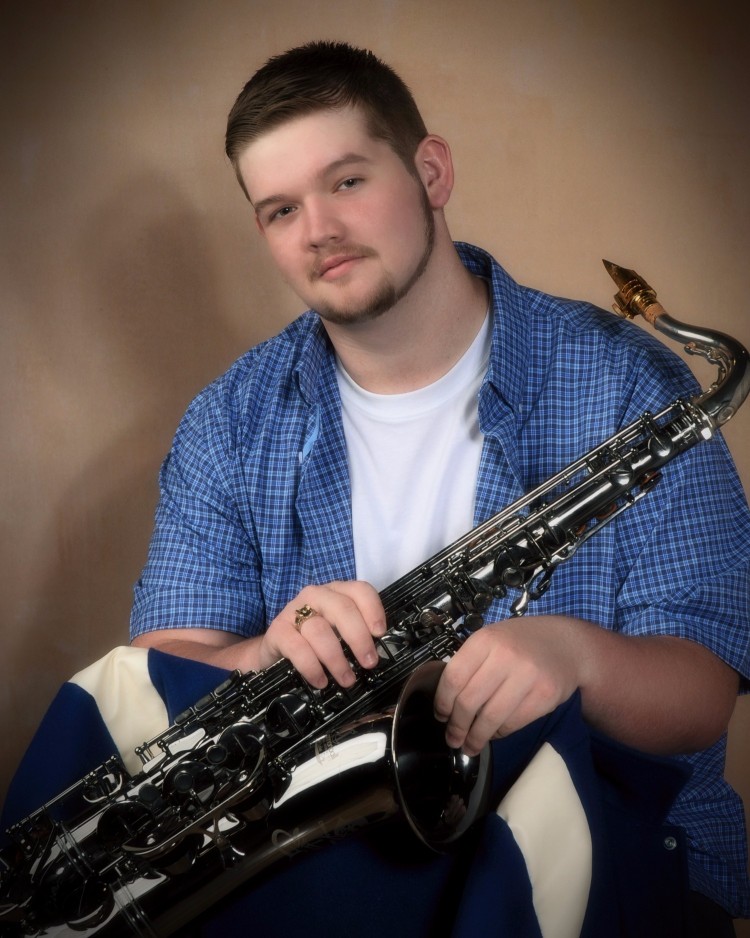 ​Scholarship sponsored by

Phillips 66